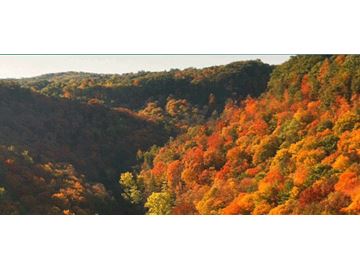 Dundas, Ontario brings you the great outdoors
Dundas District Lofts-Valvasori Properties 397 King St W Dundas, ON L9H 1W8 905-961-4771
Hamilton Spectator
Dundas District Lofts
offers a break from long trips to the countryside to get away. Many people drive miles out of their way and pay top dollar to visit national parks and campsites, so they can escape the bustle of the city. However, those who live in the Dundas and Hamilton, Ontario area know that hiking trails are just around the corner and peaceful nature await.
Few people know that Hamilton (which Dundas is part of) is the waterfall capital of the world - there are literally more than 100 waterfalls in the area, many of them in Dundas, and all accessible by trail or a short drive.
In fact, Dundas is home to Tew's Falls, which is a spectacular sight. It is 41 metres in height, making it almost as high as the mighty Niagara Falls! However, the numerous waterfalls in the area are only part of the outdoor experience. An extensive trail system in
Dundas Valley
will offer up beautiful views, including a climb to
Dundas Peak
which offers a panoramic view of Dundas and Hamilton. It is especially amazing in autumn for its array of fall colours.
For animal lovers, the variety of wildlife you can find in Dundas is hard to beat - including many birds of prey such as hawks, osprey and even owls!
To have this kind of outdoor experience on your doorstep is just one reason to move to Dundas. Finding a great place to live is another reason, and Dundas District Lofts offers the best in location to both urban and natural amenities.
The lofts are a tribute to a historic Dundas school, which is now converted into unique and affordable living spaces with a great view of the area. Don't miss out on your chance to own a piece of history in a very desirable location!
For more information about Dundas District Lofts, visit our
Facebook
page.